Dividend Yield + Growth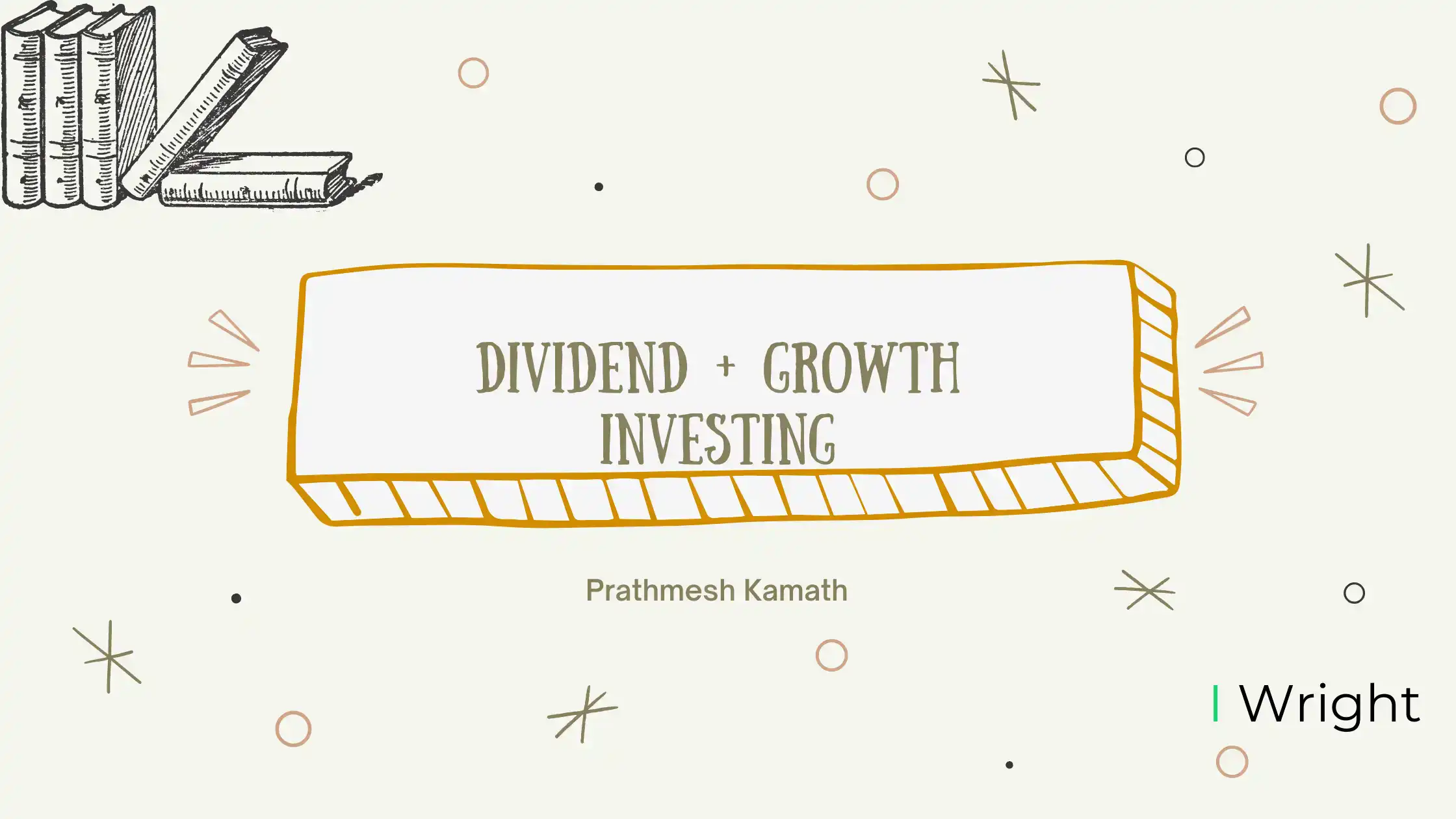 Prathmesh Kamath | June 7, 2021
Methodology:
Strategy: Dividend Yield + Growth, Top 500 Stocks
Portfolio Rebalancing Frequency: Monthly, Cost: 0
Sectors: Automobile, Chemicals, Diversified, FMCG, Healthcare, Technology, Textiles
About the Strategy:
In this report I will be explaining the Methodology and reasons behind the strategy selection, in order to maximize the portfolio returns and have fundamentally realistic approach one can initiate the growth investing and Dividend yield strategy, Why growth? As we all have access to the Fundamentals of the company, we can further make ratio analysis and determine key
growth parameters which will drive the growth of sector as well as different stocks.
Another combination to merge with growth strategy is the dividend yield as those company which pays the dividend or have high dividend pay out ratio usually have relation with the growth, the investor can analyse historical dividend payments and be assured of a least amount of return as the dividend will be paid to them which will be a tax exempt. By using such combination of Growth and Dividend the investors are fundamentally assured that the returns generated on the portfolio will be good to the greater extent.
Growth Investing Strategy:
In order to excel in this strategy, the investor must know which industry is currently trending towards growth, as the more the demand for the sector the overall momentum for the growth will be intact. Here are the sectors which is currently in their growth cycle.
Automobile Sector: Transition from traditional petrol and diesel vehicles to Electric Vehicles will drive growth in auto stocks thus opportunity is visible.
Chemicals Sector: Demand for Speciality chemicals has risen and technology advancements would require customised chemicals leading to growth in this sector.
Technology Sector: has good growth potential as due to increase in Internet of Things and Blockchain tech demand from the global arena the technology sector is poised for growth.
Healthcare Sector: The current pandemic and increase in healthcare initiatives will drive the growth in this sector.
Dividend Yield Strategy:
The Rationale is companies who tend to generate good amount of profits have good cash reserves and such companies rewards its investors with healthy dividend Payout, as we know different companies have different policy towards dividend pay-out, but by identifying historical dividend pay-out trends the investor gets to know the approximate amount of dividend they will be receiving in the future. Thus, this ensures there will be some return on portfolio other than capital appreciation.
Conclusion of the Strategy:
Stocks with a history of dividend growth, on the other hand, could present a compelling investment opportunity in an uncertain environment. An allocation to companies that have sustainable and growing dividends may provide exposure to high-quality stocks and greater income over time, therefore buffering against market volatility and addressing the risk of rising rates to some extent. Dividend growth stocks tend to be of higher quality than those of the broader market in terms of earnings quality and leverage. Quite simply, when a company is reliably able to boost its dividend for years or even decades, this may suggest it has a certain amount of financial strength and discipline.
Thus, this indicates the Growth is interrelated with the dividend and becomes a powerful return generating strategy for overall portfolio development.