Multi Factor Startegy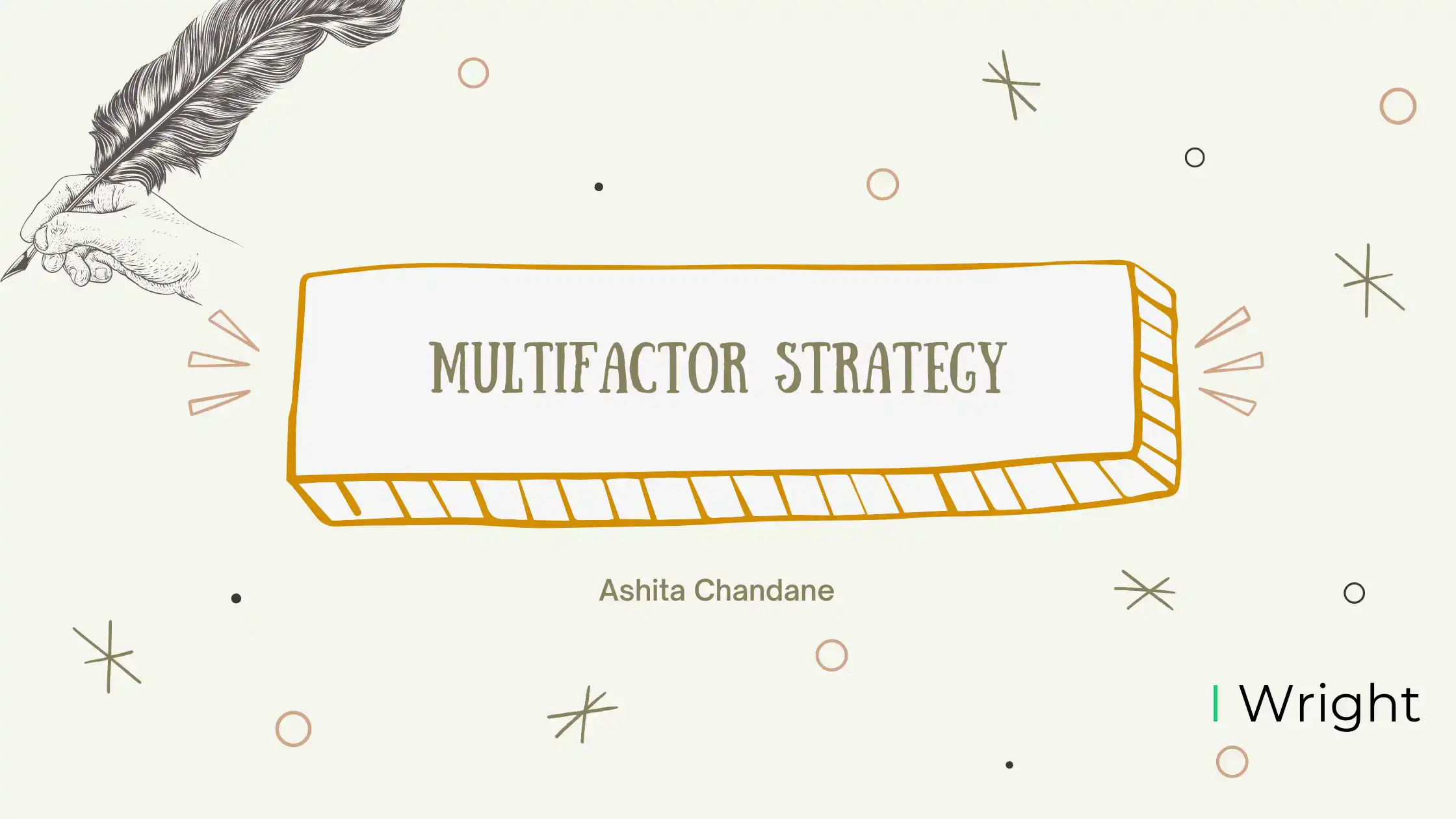 Ashita Chandane | June 7, 2021
For my Strategy Simulation project, I have taken the following steps:
Step 1: Choose your universe
In this step, I was asked to select a universe of stocks. Here, the universe is the set of stocks on which your stock selection criteria would run. Hence, I chose Midcaps which I think can give better returns over a period of time and matched my risk appetite as well.
Step 2: Choose your sectors or industries
In this step, I selected the following industries: Chemicals, Diversified, Energy, FMCG, Healthcare, Technology, and Textile. I believe in having a well-diversified portfolio in order to prevent major losses due to sudden volatility.
Step 3: Choose your frequency
I believe that investing in forgetting about your investment portfolio for the long term is not an ideal strategy to adopt. We live in a VUCA world and so is the Stock Market. Hence, I chose the Monthly frequency for portfolio rebalancing.
Step 4: Choose your theme
In this step, I was asked to choose from a set of factors or a combination of factors available on the website. I have taken Quality as my portfolio theme. Hence, I chose the following: Market_Cap + Quality, Momentum_ShortTerm + Quality, Volatility_LongTerm + Quality, Dividend_Yield + Quality.
Advanced:
Under advanced feature, I had selected Normalization – Sector Cross-Sectional, which normalises each sector data separately as I have a diversified my portfolio across several industries. Then I also selected Position Sizing – Inverse volatility, which helped me allocate a smaller size for the more volatile position and a larger size for less volatile positions. This feature also helped me to reduce the drawdown and increase annualized returns along with the Sharpe ratio of the portfolio.
Conclusion:
My portfolio has outperformed the Nifty index between June 2011 to December 2018. After running this strategy, I got the following results:
· Annualized Return: 28.02 %
· Annualized Risk: 10.55 %
· Max Drawdown: 21.22 %
· Sharpe Ratio: 2.09 %
Below is the screenshot of the same for your reference.