Quality Investing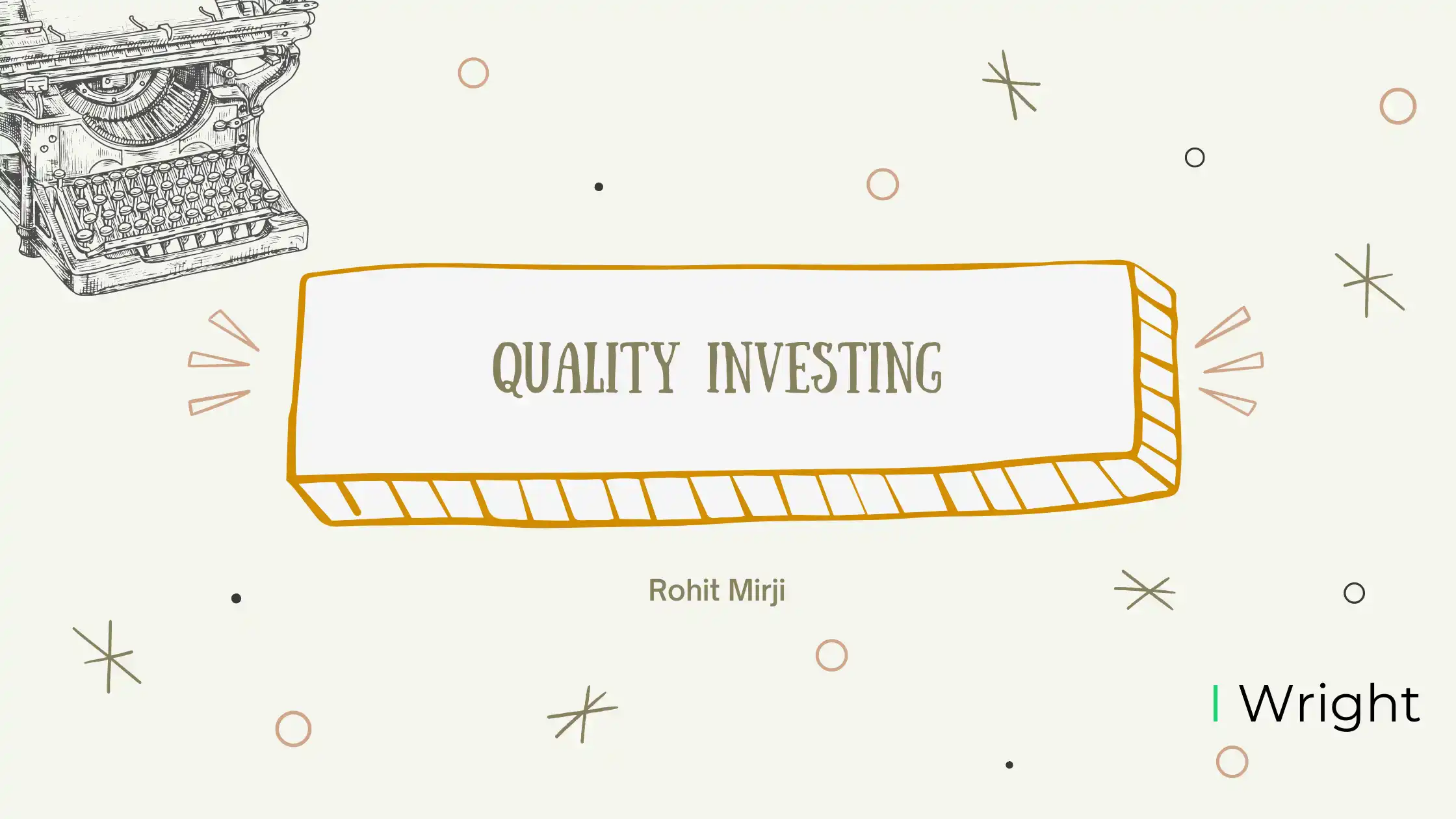 Rohit Mirji | June 7, 2021
Quality investing is the strategy that I have chosen for this strategy simulation.
Quality investing or Quality Factor Investing is a relatively new way of selecting stocks. It is closely related to value investing. Quality investing, however, not only looks at the price of a stock, but also at the quality. In other words, quality investors try to buy "good" companies, not just "cheap" companies. Some investors even combine both approaches, in which case the strategy is referred to as "quality at a reasonable price".
There are two fundamental intuitions behind choosing the factor/strategy. They are:
· There are much lesser chances to suffer permanent loss.
· There will be great opportunities to make a lot of money over the time.
Economic downturns, volatility, and market plunges are guaranteed events that, in the long run, have little ability to derail the long-term success of the quality investor.
In contrast, it's the mediocre and properly diversified investor that gets battered the hardest when the inevitable storms come. This is because average companies offer little protection when the skies turn black.
Diversification requires the ownership of many mediocre/average companies in order to protect against the calamity of a crash in share price of any individual stock. But the only reason is that, protection would be needed if loaded on not so good or cheap companies.
I have chosen Mid Cap Stock universe.
The sectors or industries which I chose include: 1) FINANCE, with sub sectors as Banking, Business Consultancy, Credit Ratings & Information, DFIs, Equity Leasing, Hire Purchase, Holding Companies, Housing Finance, Insurance, Misc. Fin. Services and Trading; 2) TECHNOLOGY, with sub sectors as BPO Services, Computer Hardware and Computer Software.
· Monthly frequency has been chosen for backtesting.
· The indicators considered are QUALITY, GROWTH & DIVIDEND YIELD
By considering the above factors, it is clearly visible that the overall portfolio has clearly outperformed the Nifty Index.
· The annualized return of the overall portfolio is 30.71%
· The annualized risk of the overall portfolio is 14.92%
· The Max drawdown is 27.73%
· The sharpe ratio comes around 1.66
Bottom line
I am of the opinion that, the price is what we pay & Quality is what we get for investing in the best business. As per the result and my understanding - Finance and Technology might be a proper combination to achieve the desired results.